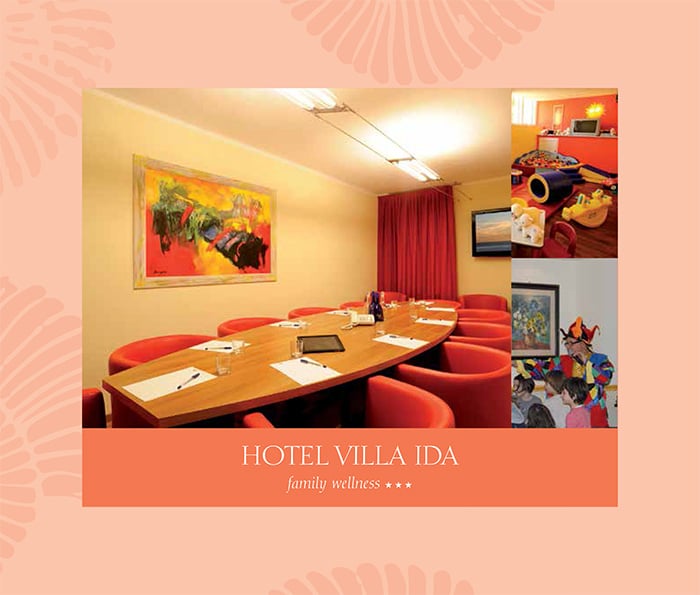 After many years of work, we are experts in welcoming children, who find here, above all, a pleasant setting and great kindness: our staff will satisfy our little guests with courtesy and efficiency.
At the restaurant we offer two types of menus (in addition to the main menu): the "baby's bootle menu" and the "children menu". Everyday there is also a buffet of appetizing snack. We are equipped with high chairs, coloring mats, glasses and cutlery for children.
In the rooms you will find beds with sides, bath tubs, anti-panic lighting, portable changing table. For mums also a washing machine.
The games room is always open, and from 1st June to 9th September our staff organizes games and entertainment during meals and after dinner.
IMPORTANT: DO NOT HESITATE TO ASK FOR PEDIATRIC ASSISTANCE IN CASE OF NEED, WE'LL GET YOU IMMEDIATELY.
Kids Menu
Experience has taught us that every child has different needs and personal habits.
For this reason every day we propose a "base" menu, that anyway can be changed according to the directions of mums.
For the preparation of
baby meals
, every day we have vegetable broth and fresh vegetables soup; moreover we use also Mellin and Plasmon products (rice flour, corn and tapioca, instant meal, various sizes baby pasta, homogenized of meat and fruit) and shake even fresh foods (ham, fish, cheese). For more grown up instead, we offer a menu with tasty recipes chosen to stimulate and satisfy the appetite of everyone.