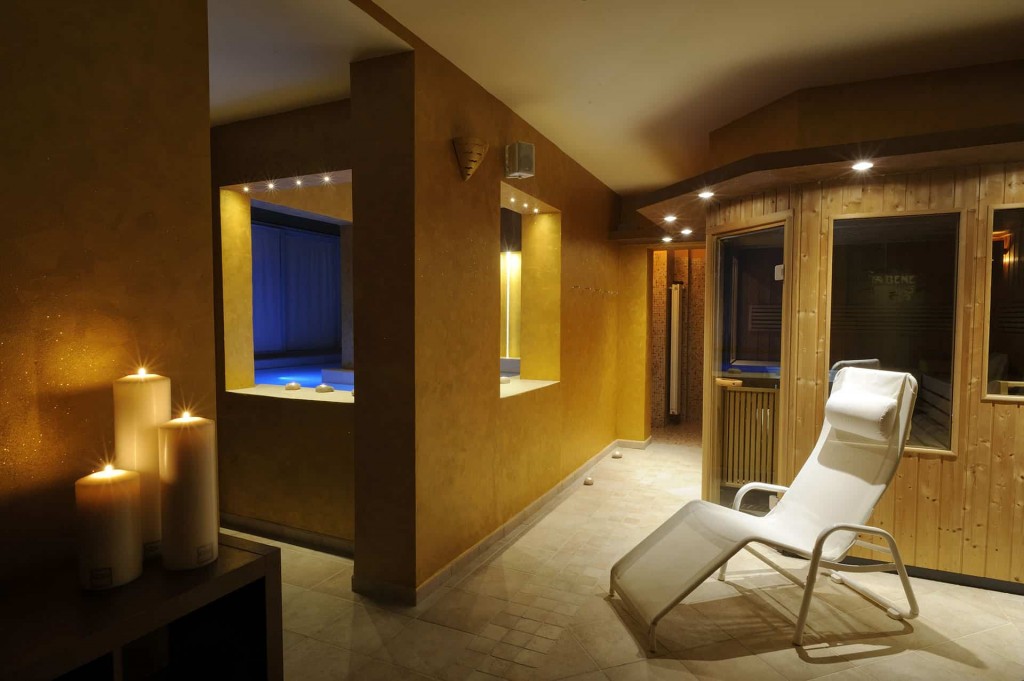 Wellness Special
In the wellness area: sauna, turkish bath, tan shower, emotional shower, relax veranda, tisanes, massage room and mini-gym.
For wellness reservation please apply to the reception to book

 Entrance availability :  morning at 9:30 a.m. or 11.45 a.m. /  afternoon at 2:30 p.m. or 4:45 p.m. /  evening at 8:00 p.m.
 Hotel guest entrance      € 10 per person    Outdoor guest entrance    € 25 per person
Privé for 2 people  € 120 with Prosecco bottle

WARNING AND USEFUL SUGGESTIONS

* The wellness area is a place for relax and we kindly ask you to respect quietness and silence;  noise and chaos are not permitted .
* The entrance with childres is allowed only in the morning time from 9.30 until  13.30  .
* Only children with more than 3 years are allowed under the custody and responsibility of parents.
* Entrance to the turkish bath and sauna is not advised to children.
* For wellness entrance is necessary the swimsuit and to have   a shower before the utilization of pool, turkish bath and sauna.
* It is not requested the shower cap  in the hydromassage but we please ask you to tide your hair.
* In the sauna it is necessary to sit down with bathrobe or over a towel.
* In the turkish bath you can enter without bathrobe and slippers, before sitting use the special water tube to clean the bench
* You are not allowed to take food or beverage in the wellness area
Our body, through its manifestations, speak for us, our desires, our deepest emotions. The massage is not only the pleasure of relaxation, but a genuine gesture of respect for ourselves. In our wellness area our beauticians, Monica and Barbara, work with passion and professionalism to the art of massage. Give yourself to their hands and allow your body the well-being that deserves.